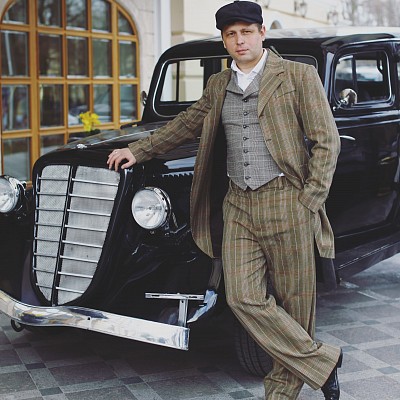 Videographer ILYA ZAITCEV
Member since February 4, 2018
Recent activity
About me
Specialization:
Videographer
Добрый день! Я занимаюсь профессиональной видеосъемкой в Санкт-Петербурге. С удовольствием сниму самые трогательные моменты из вашей жизни и помогу их сохранить в виде замечательного видеофильма.
Профессиональное видео - это не только красочный фильм и счастливые воспоминания, это хорошее настроение и приятное общение, элементы постановки, профессиональное оборудование, качественный монтаж и цветокоррекция.
Сохраните прекрасные мгновения на долгие года! Good afternoon! I am engaged in professional video shooting in St. Petersburg. I will be happy to take the most touching moments from your life and help you save them in the form of a wonderful video.
Professional video is not only a colorful film and happy memories, it is a good mood and pleasant communication, production elements, professional equipment, high-quality editing and color correction.
Save beautiful moments for many years to come!